7 New Weight Loss Supplements Backed by Science
Clinical studies have shown that the ingredients in these weight loss supplements really can help you shed some pounds.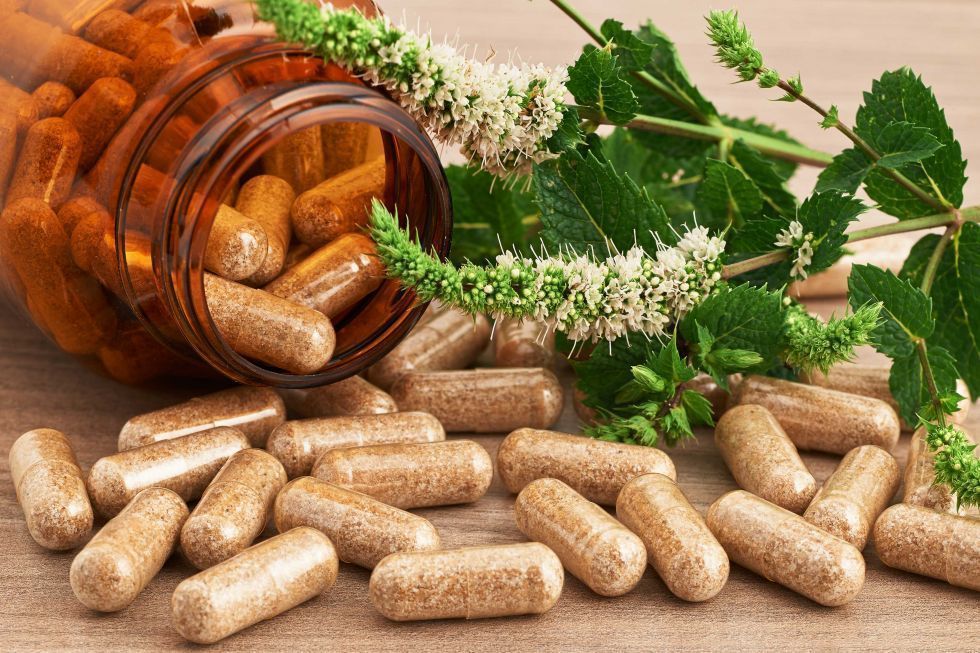 Hundreds of weight loss medications have been entering the market - and engendering controversy - in the past few decades, and despite all the scams, many of us still have hope that a miracle pill actually exists. But a visit to those shelves at your local health food store, and you're guaranteed to feel overwhelmed. Which really work and which don't? And are they safe?
We sourced the top articles on weight loss and found a promising Forbes publication offering positive scientific evidence supporting certain supplements. Forbes cited recommendations of prominent naturopathic doctors and the organization Natural Standard, a reputable database of the latest research on supplements. These supplements are all a Natural Standard Grade A or B for having positive scientific evidence supporting their use for weight loss:

1. Hydroxycitrate, Hydroxycitric Acid or HCA
HCA is a salt derived from the rind of dried fruit, specifically brindal berry and garcinia cambogia. This traditional Indian folk remedy has been used to treat joint and stomach problems for millennia. It's currently sold in drug stores as HCA, brindleberry or garcinia cambogia. Research backs the effectiveness of HCA at reducing fat absorption, increasing fat metabolism, inhibiting appetite, and lowering LDL cholesterol.

2. Beta Glucan
A concentrated soluble fiber derived from yeasts, mushrooms, and algae, beta-glucans come in many forms, but all of them can help lower cholesterol, with the additional benefits of weight loss and helping control diabetes.

3. Chitosan
Chitosan is a fiber that comes from chitin, which is the main component in the shells of insects and crustaceans. Though that may sound unappetizing at best, holistic practitioners recommend it for lowering cholesterol. It's also been promoted as a type of dietary fiber that may help reduce fat absorption.

4. Whey protein
Supplement experts have been in favor of whey protein for years, but their main focus was on its ability to build muscle. What whey protein isn't as widely known for, however is its ability to suppress your appetite. The end result? You eat less, and theoretically lose weight. Whey protein, which is derived from milk, is an easily digestible form of protein that also contains high levels of the amino acid cysteine.

5. Mango Seed Fiber
A traditional African weight loss remedy is using fiber from the seeds of the African mango tree. It's finding new popularity either alone or combined with other dietary supplements.
While it's getting popular here, mango seed fiber is still most commonly used in Africa as a natural antibiotic and pain reliever. It's currently being studied for weight loss, diabetes and cholesterol reduction.

6. Glucomannan
Derived from an Asian plant called Konjac, glucomannan is a fiber that can be extremely effective for diabetes and blood sugar control, with the additional properties of weight loss.
Glucomannan has traditionally been an important food source—whether fried, baked, or as a candy. The fiber helps absorb water in your digestive tract, reducing cholesterol and carbohydrate absorption, and research supports its role as an obesity treatment. Glucomannan is also traditionally used as a gel applied to the skin.

7. Conjugated Linoleic Acid or CLA
CLA has not only been shown to have anticancer benefits, but it also seems to aid in weight loss. It's found primarily in beef and dairy products, so if you're vegetarian or vegan, you likely aren't getting enough.
Most of the supplement forms of CLA are derived from safflower oil. CLA is one of the more popular health food supplements for weight loss, but although animal studies have shown it to be effective, human study results have been mixed.