How to Wash Your Sneakers Like the Experts, According to a Pro Athlete
An Olympian shares advice on keeping your gym shoes looking fresh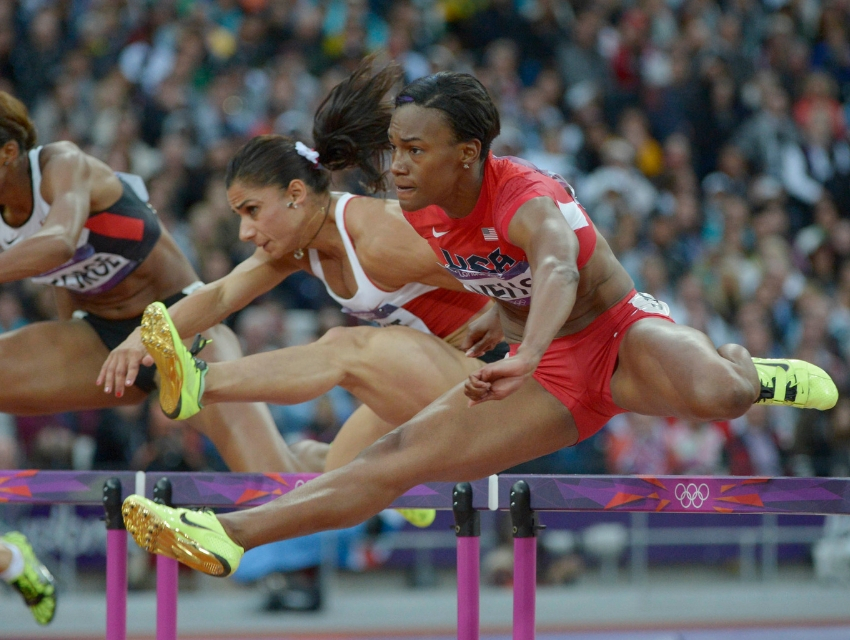 What's the best way to clean sneakers? Surprisingly, despite the cultural emphasis on footwear, most people don't know the proper way to wash their shoes.
From choosing the perfect pair to match the day's outfit to buying a rare colorway you've been eyeing, shoes are serious business. It's often the first thing people notice about someone else.
When your shoes aren't crisp and clean, it can throw off your whole look. Especially with some of the most popular colors, like white or black, dirt and grime can be painfully obvious if you don't take steps to keep your shoes clean.
So today, we're going to reveal a few tricks to cleaning your shoes from an expert source—a pro athlete.
Going for the Gold
Olympic hurdler Kelsie Wells-Brinkley recently gave an interview in which she revealed her own shoe cleaning secrets. Wells-Brinkley won a bronze medal at the 2012 Olympics in London, and she now works with a subsidiary of Foot Locker, so she knows a thing or two about proper sneaker care.
Is the washing machine okay?
According to Wells-Brinkley, when it comes to throwing shoes in the washing machine, "only wash fabric sneakers—nothing leather or suede." The tossing and turning that takes place inside most mechanical washers can be rough on more delicate shoes. So even though this method is convenient, only use it as a last resort.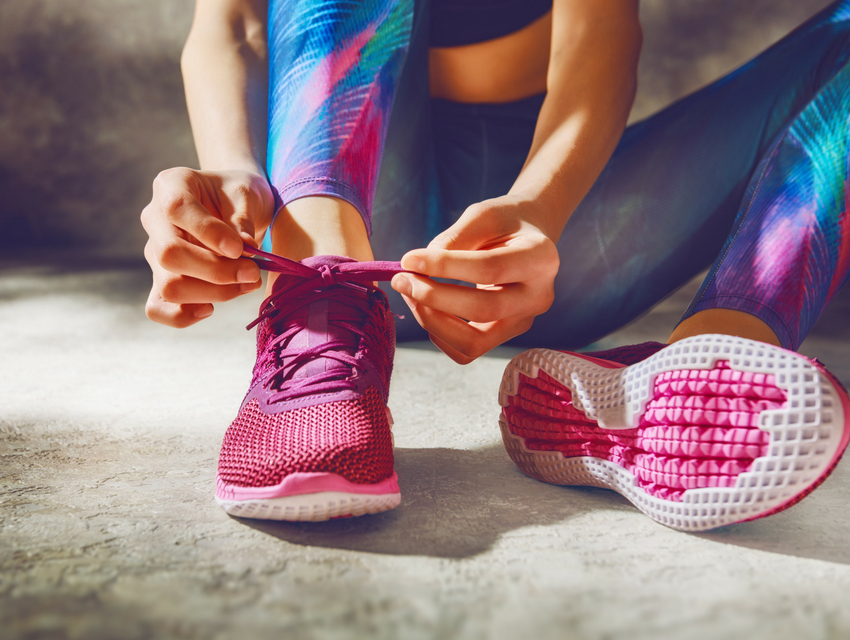 How often should I clean my shoes?
"As frequently as you'd like," says Wells-Brinkley. But she advises using proper cleaning supplies, so you aren't treating your shoes with harsh soap every day. Her personal routine? "I typically give mine a touch up once a month."
What cleaning products should I use?
Wells-Brinkley says it's important to use products that are specifically designed for cleaning shoes. She particularly likes tne "Sport Spray" from The Laundress. She also recommends travel kits from Jason Markk, if you're looking for something on-the-go.
How long can shoes last if you work out in them regularly?
It depends on the type of workout you're doing, and how often, according to Wells-Brinkley. But she estimates the average athlete will need a new pair of workout shoes about every six months. And that's assuming you maintain the proper care.
I've heard pouring a little baking soda in your shoes can help with odor. Does that really work?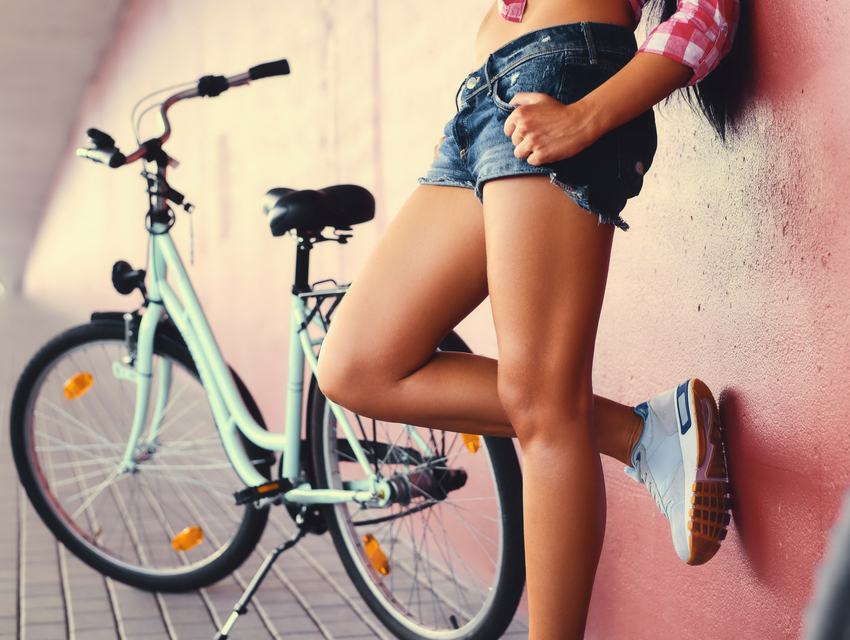 "Baking soda definitely works," says Wells-Brinkley. She especially recommends this technique if you've been sweating in your shoes and need to dry them out. She sets her shoes outside while the baking soda takes effect, but you could just as easily store them in a closet or garage.
What about socks?
Wells-Brinkley agrees that having clean, fresh-smelling socks is "a must." She recommends a low-cut sock with a tab to prevent blisters.
Some superstitious athletes believe their shoes are connected to their success on the court, field, or pitch. Kelsie Wells-Brinkley may not go that far, but it's clear she values the importance of clean good-looking shoes.
Even if you're not a professional athlete, there's no denying the lift you'll feel in a pair of shoes that makes you confident. And that requires keeping them fresh, clean, and in good shape. Plus, these days, there are a variety of functions where you can sport sneakers besides working out.
At Work
Sneakers are the perfect shoe for office work. Even if you have to wear a suit, the right pair of sneakers can go with just about anything. Many offices won't let you wear sandals or open-toed shoes, so a comfortable pair of sneakers is a great option.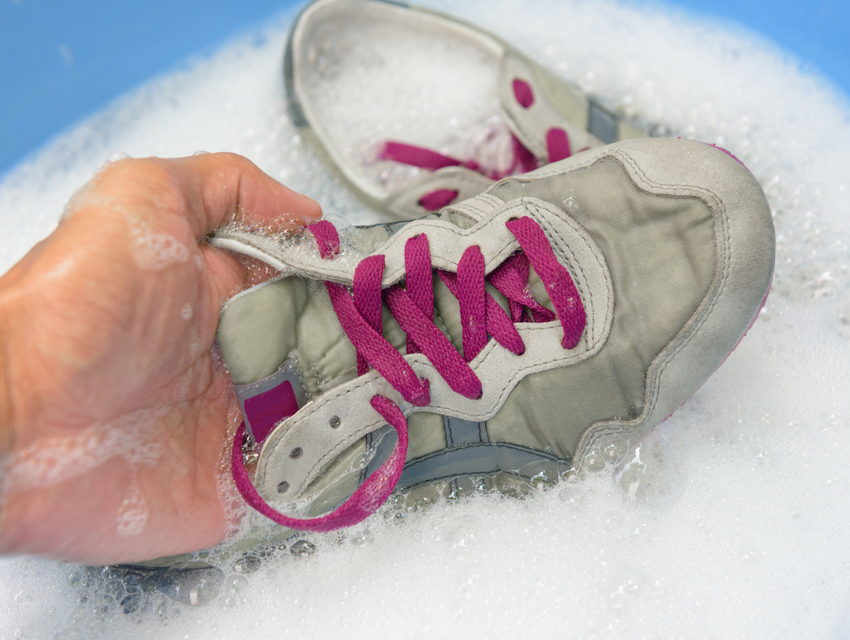 Or, if you work in the hospitality industry or another service job, even name-brand sneaker companies like Nike and Reebok make great non-slip work sneakers in a variety of colors.
Hanging at Home
Sure, some people like to throw off their shoes when they're at home, but some prefer to relax in a pair of comfortable kicks. If that's you, there are plenty of relaxed-fit options. With the right pair of sneakers, you can still look good while you're chilling on the couch.
Nightlife
If you're out dancing, or walking from venue to venue, you don't want to be caught in a pair of uncomfortable shoes. Sneakers are once again a fantastic option for any nighttime excursion.
Depending on your budget, you can shop designer brands or keep it simple. No matter your choice, if you pick something you like, your shoes will only enhance your nightlife experience.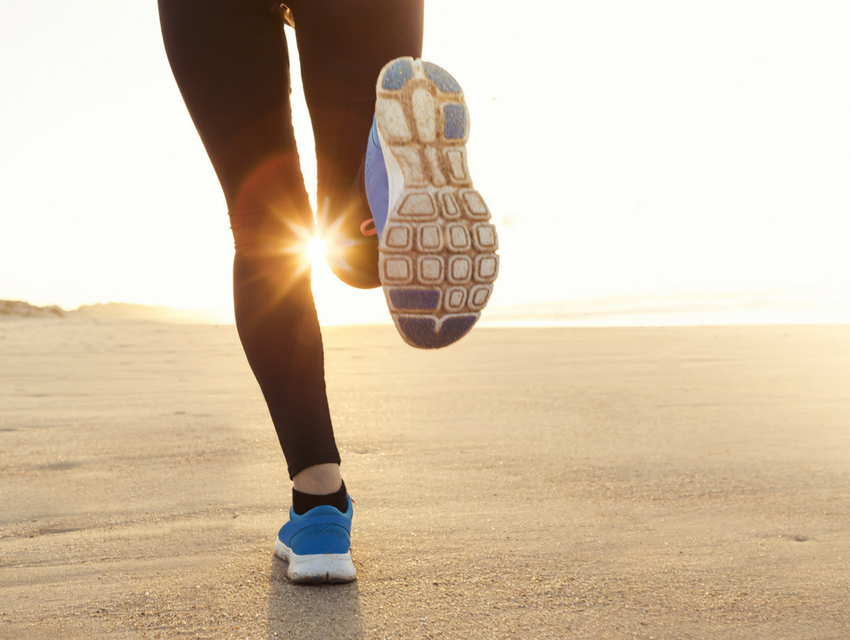 The Natural Conclusion
Shoes can be expensive, so taking good care of your sneakers is a great way to make them last longer and therefore save money. Plus, if you're dressing to impress, the last thing you want is a pair of dirty sneakers leaving the wrong impression.
Sneakers are only getting more and more popular, as dress norms become more relaxed, and they become more socially acceptable with all types of clothing.
Take advantage of this comfortable trend, and get yourself a nice pair of everyday sneakers you can feel great wearing. And with the knowledge you've gained today, you can keep your favorite pair lasting longer and looking better than ever.